CULTURE STORIES
Hard Working
Teachers
Teachers have the chance to win free hotel stays for their entire school staff!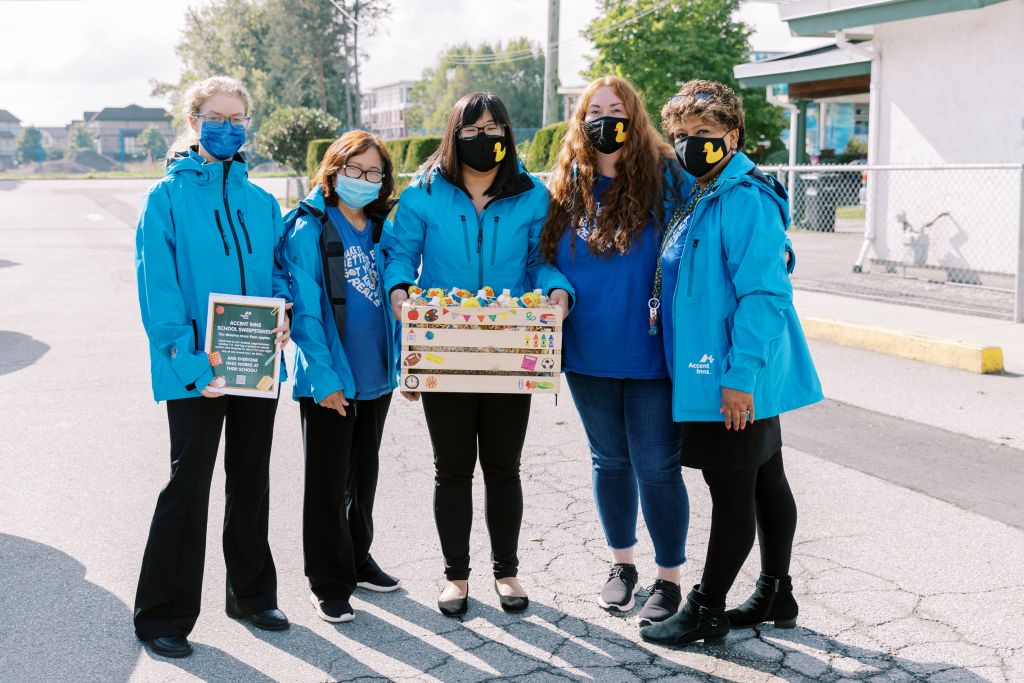 At Accent Inns, we love celebrating the everyday do-gooder because we strongly believe in doing good in our communities.
October 5 is Teacher Appreciation Day and we wanted to do something special for all the educators in our province who have been working hard over the past year and a half. We very much appreciate all their hard work and their dedication to their students (and our ducklings).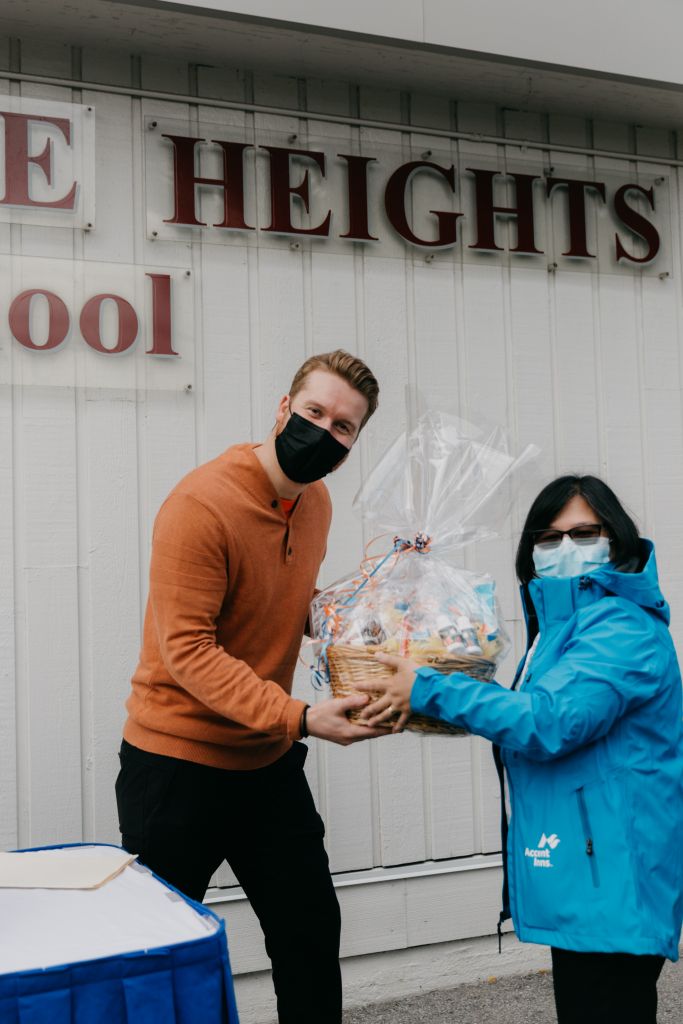 That's why leading up to Teacher Appreciation Day, our flocks at Accent Inns Victoria, Accent Inns Vancouver Airport, Accent Inns Burnaby, Accent Inns Kelowna and Accent Inns Kamloops went out to local schools to show teachers some much-deserved recognition.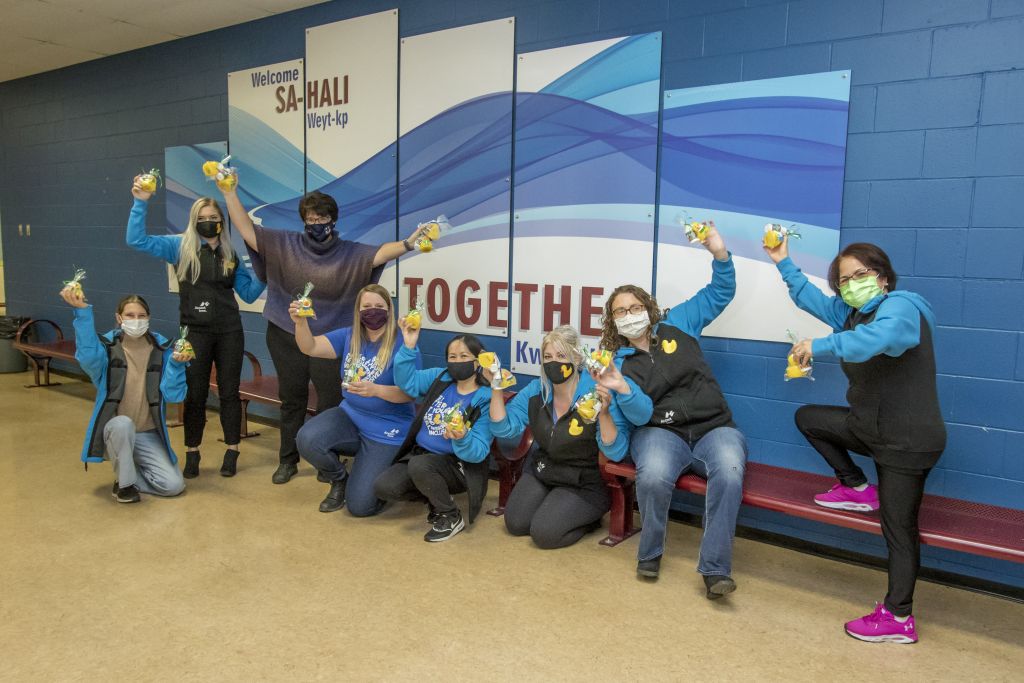 Our Accent Inns flock gave schools across the province gift baskets. These baskets were loaded with signature Accent Inns rubber duckies – each one reading an adorable book (what teacher wouldn't love a duck reading a book?) – plus custom bubble baths with labels that encouraged teachers to "leave your troubles in the bubbles!"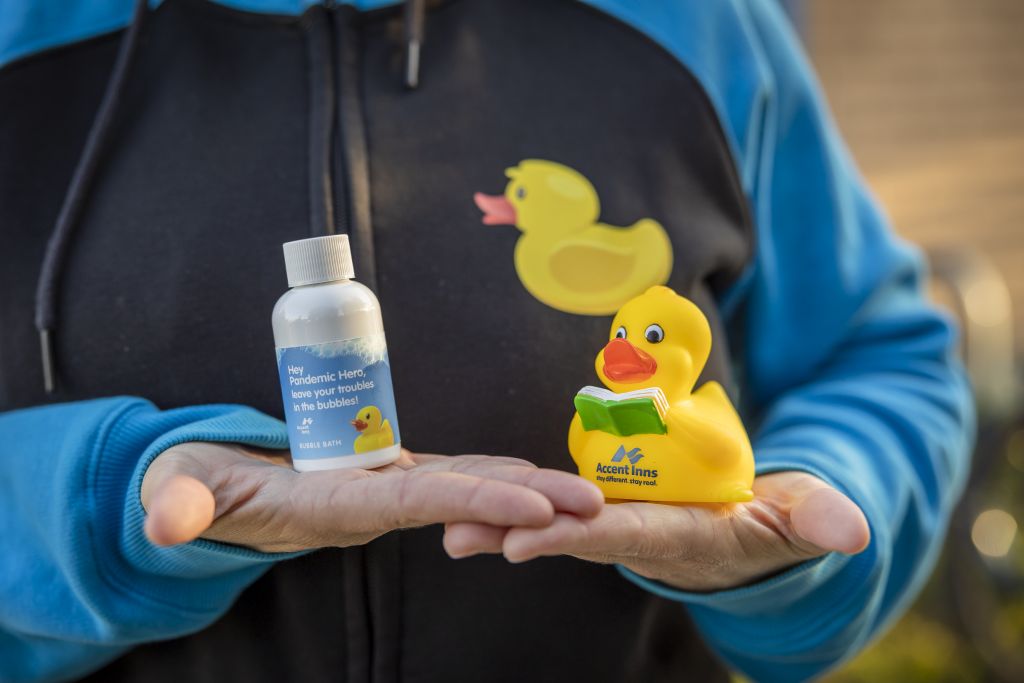 But wait, there's more.
To show love to all B.C. teachers and school workers, Accent Inns is also giving away two free hotel nights to one lucky school employee…and to everyone who works at their school. Yes, you read that right – everyone. To win, Facebook users must nominate an awesome school worker to be entered into the draw.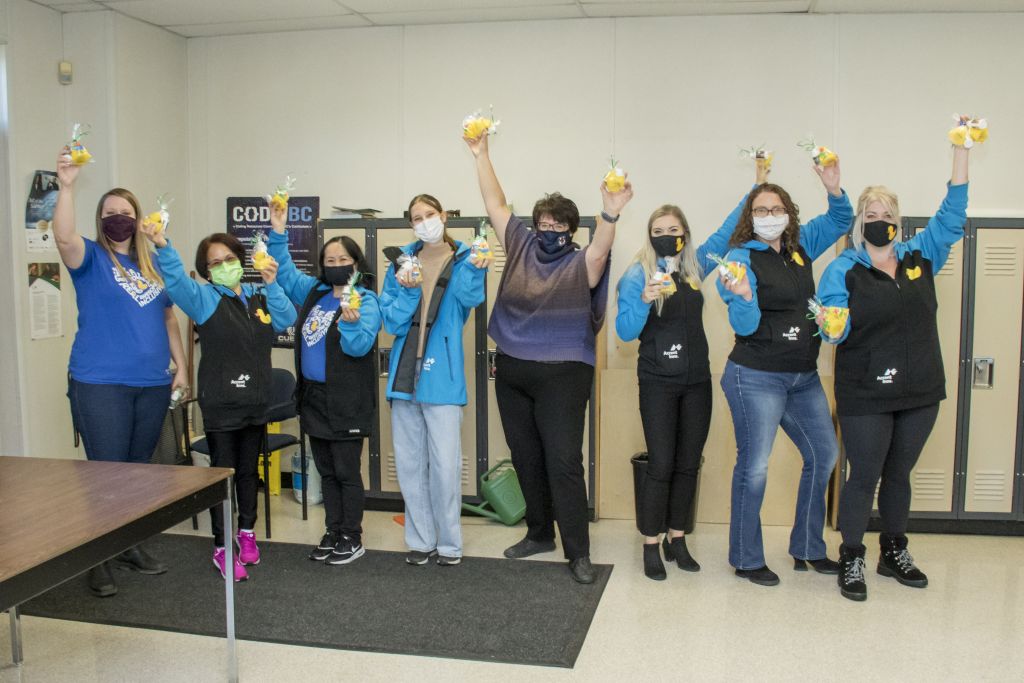 We know that the past year and a half have been hard for educators in our communities. We saw the reports from over the summer about the decline in mental health amongst teachers.
For us, we want to support them in the way we know best – hotel stays!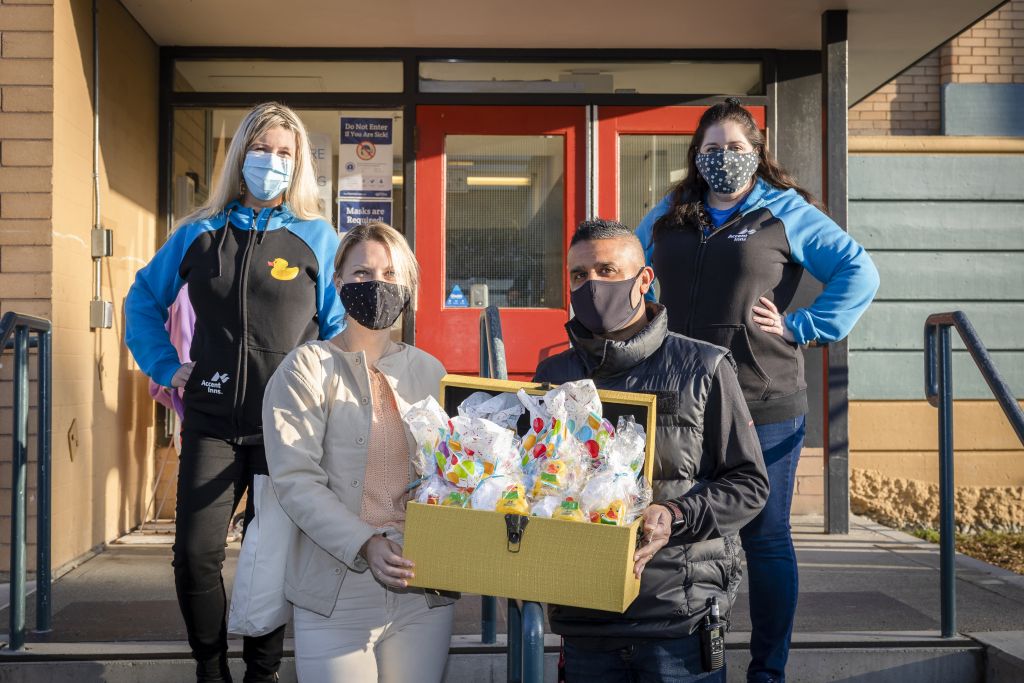 We love reaching out to key members of our communities and showing our appreciation for all their hard work and sacrifices.
In March of 2020, we launched a Hotels for Frontline Workers Fund with the United Way of Greater Victoria to raise over $100,000 in room nights so that frontline workers could isolate safely.
On Transit Driver Appreciation Day earlier this year, our Accent Inns flock handed out hundreds of gift cards at the quack of dawn to local bus drivers while they were on their routes.
Now, we're celebrating another group of amazing local heroes who have bravely met each challenge this pandemic brought head-on.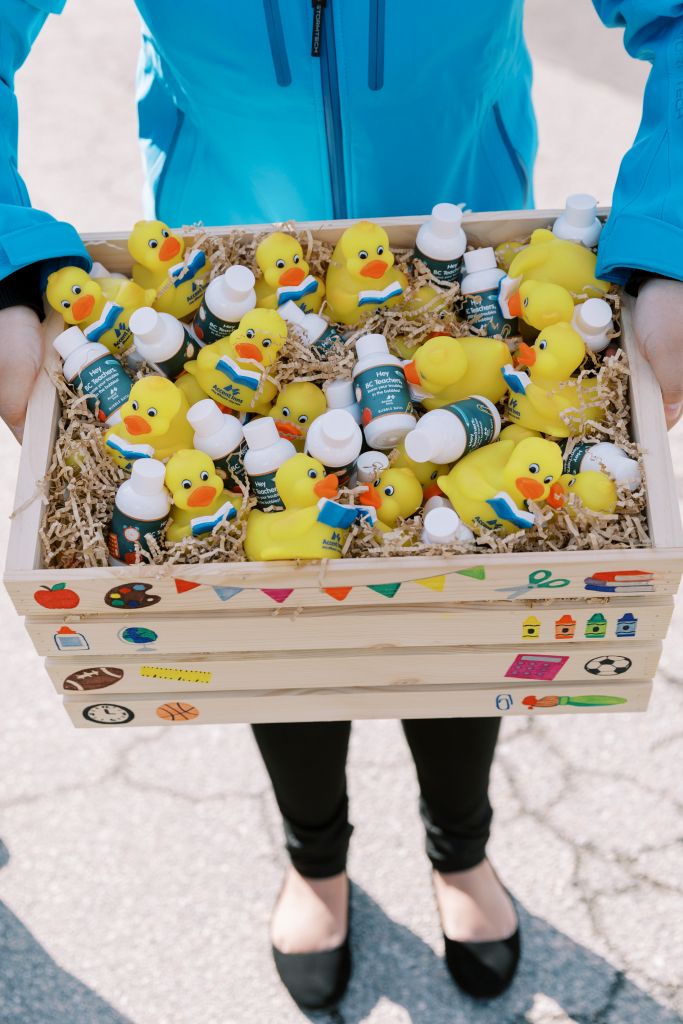 So, get on nominating your favourite educator in the province by visiting our Facebook page. We can't wait to welcome them, their colleagues, and their families to Accent Inns! And we'd love to welcome you, too. Book your own stay now at any of our hotels.